After receiving your medical and legal clearance and you are a couple of months from your staging, you will be asked write an aspiration statement and update your resume for your host country. Since your placement officer is the person who sees your application and performs your interview, your host country does not know much about you, and therefore, the purpose of these documents is so your host country officers can better know your strengths, weaknesses, previous experiences.
If you're concerned about writing this, don't worry! There hundreds of examples from other PCV blogs, and PC provide a structured outline. (See link below)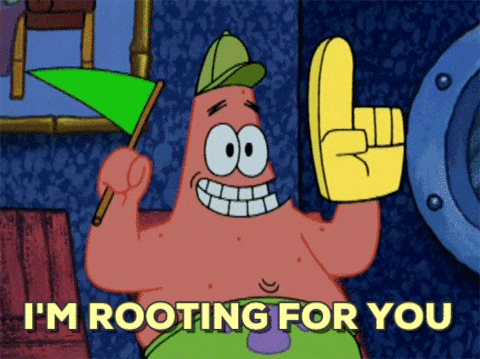 Aspiration Statement & Resume PDF
So, if you are curious about my two documents, here they are! Good luck with yours!
---
ASPIRATION STATEMENT
A: Three professional attributes that you plan to use during your Peace Corps service and how these will help you fulfill your aspirations and commitment to service.
As a member of the Peace Corps, I plan to fully incorporate the professional attributes I have attained throughout my previous experiences in student organizations at Bradley University and AmeriCorps.
Strong communication skills. As Personnel Chair for my sorority, I needed to communicate in various ways. There were situations where I needed to address the whole chapter, and there were situations I need to pursue on an individual basis. No matter the circumstances, I strive to be direct and transparent when communicating with others for their consideration.
Committed. This professional attribute is one that I hold high value for. When I commit to something or someone, I do not give up on that commitment. During my time in Peace Corps, I will execute my projects and assignments within my service with the same dedication I have learned so I can make a positive impact on my community.
Time management & organizational skills. Being involved with numerous student organizations and having a rigorous area of study at Bradley University has helped me to gain valuable skills to maintain my schedule and excel academically and professionally. With these skills, I intend to pursue secondary projects within my community, and to set aside time to spend with my host family and friends.
B: Identify two strategies for working effectively with host country partners to meet expressed needs.
One of my strategies for working effectively with host country partners is using collaborations throughout my training, assignments and time within Guyana. Although I will be working within Guyana's health sector, that is not where my impact will stop. Health is deeply integrated in education and the environment, and they all function collectively. Understanding this and using it to better collaborate with host country partners will provide benefits to the Guyanese people.
Other strategies I will use are staying open-minded and optimistic. Being a part of Peace Corps is a journey of a lifetime, but as exciting as it is, there will be challenges and obstacles I will have to encounter. The best way to overcome these hardships, is to stay positive and remember why I am taking on this new chapter in my life. If I am optimistic and open-minded during training, my assignments, and towards Guyanese people, not only will I enjoy my time of service, others around me will enjoy their time too.
C: Your strategy for adapting to a new culture with respect to your own cultural background.
My time spent with Global Medical Training (GMT) and AmeriCorps have provided me with experiences where I learned strategies to adapt through respect and acceptance.
GMT allowed me to experience two similar, but different Latin American cultures in Panama and Peru. Countries throughout Central and South America are diverse with language, religion, art, food, tradition, etc. GMT gave me the opportunity to appreciate different cultures within the region, and it taught me how to respect and embrace other cultures as well as mine. Respect is vital for positive communication and building relationships. I will have to be able to foster both while working Guyana's health sector.
My experience with AmeriCorps taught me another valuable strategy for adapting to a new culture. While serving three terms at Easter Seals Wisconsin Camps, I learned how to accept everyone for who they are. It did not matter their age, gender, ethnicity, disability or ability. Acceptance and being open-minded are important strategies when faced with a new culture, lifestyle, and/or surroundings. By showing the Guyanese people that I accept their culture and I am open to learn about their language, religions, and traditions, I can strengthen the relationships I am creating.
D: The skills and knowledge you hope to gain during pre-service training and throughout your service to best serve your future community and project.
The knowledge I hope to gain during pre-service training is a better understanding of Guyanese Creole and the confidence to speak it fluently to my host family and community. Although Guyana's official language is English, Creole is deeply rooted in their history and culture, and I hope to gain first hand experience and understanding of Guyana's traditions through their language. Along with learning Creole, I am eager to learn about Guyana's healthcare system. Cultural norms are an influential factor within healthcare. I want to be conscious of these norms so I can best serve the community I am in. I hope to build on my health related skills and become a more effective healthcare provider.
E: How you think Peace Corps service will influence your personal and professional aspirations after your service ends.
Professionally, I believe that my Peace Corps service in Guyana will help me pursue my future career goals. After Peace Corps, I plan to attend graduate school and get a dual degree in physical therapy and an occupational therapy. The past experiences I have had made me want to either work with children with disabilities or returned veterans from active duty. I also believe that my Peace Corps service will help me improve my writing skills. I am hopeful that I will become more confident in my writing as I help develop, deliver, and lead assignments with my host country partners.
Personally, I believe that the Peace Corps will help push me to be stronger, more self-sufficient, and more optimistic in the face of obstacles. It is easy to lose sight of the bigger picture in life, but I am confident that my Peace Corps service will constantly remind me that the little moments in life are important and today's issues do not have to be tomorrow's problems.
---
RESUME
Experience
AmeriCorps Terms of Service – Easter Seals Wisconsin Camps, Wisconsin Dell, WI
Camp Outreach Liaison [450+ hours] 2017–May 2018

Collaborated with the staff to develop materials and cultivate relationships with statewide organizations.

Worked independently to promote and foster positive relationships through social media.

Assisted the ESW office in Madison, WI, with updating and maintaining camper information and mailing lists.

Planned, programmed, and facilitated activities for camp weekends and winter four-day session.

Aquatics Specialist [900+ hours] Summer 2017

Served as camp's primary lifeguard & assisted instructor during lifeguard training.

Managed and helped operate camp's aquatics facility.

Facilitated pool orientation for all staff and AmeriCorps Members during camp's general staff training.

Offered extra assistance to counselors and campers while using the pool area.

Respite Apprentice [900+ hours] Summer 2016           

Responsible for a small group of campers of different ages each week.

Gained an understanding of what caring for a person with disabilities entails.

Coordinated with other counselors, programmers, and leadership staff for camper needs and wants.
 Global Medical Training – Bradley University, Peoria, IL
Chincha, Peru [Secretary] January 2018

Assisted the chapter president in planning and preparing for GMT's January 2018 trip.

Responsible for group flights and communicating with travel company.

Panama City, Panama [Member] January 2017

Coordinated with local doctors in Panama to provide healthcare services to underdeveloped communities in student-led clinics.

Gained clinical skills, medical knowledge, and first-hand experience of cultural, social, and historical life in Panama.
Chi Omega Fraternity – Bradley University, Peoria, IL
Personnel Chair –Dec. 2016

Served on Standards Board to enforce rules and policies of Chi Omega.

Created a fun and friendly environment that fosters Sisterhood.

Planned and executed chapter programing.
International Humanitarian Law – Red Cross Central Illinois Chapter, Peoria, IL
Team leader 2015–May 2016

Educated peers and community on the rules of war through action campaign.

Recognized as one of top five action campaigns nationally twice.

Invited to youth leadership summit in Washington D.C. June 2015.
Degree
Bradley University, Peoria, IL – Expected May 12, 2018
Bachelors of Science in Health Science with minors in International Studies and Health

GPA: 3.60/4.00

Awards: Broski Scholarship [2017], Neumiller Scholarship [2015-2018], & University Scholarship [2014-2018]
Training
Relevant Coursework:
Human Anatomy & Physiology I & II (with labs)

Nutrition

Women and Health

Men's Health Issues

International Health

Lifespan Development Psychology

Globalization in World Affairs

Oral Communication process
Certifications:
Lifeguard, First Aid, AED and CPR [American Red Cross] – expires May 2018

Water Safety Instructor [American Red Cross] – expires October 2018
Personal Interests/Hobbies
Reading

Crafting (painting)

Hiking

Swimming (lifeguard for 6 years)

Working with people with disabilities

Card games

Sports (baseball, hockey, basketball)