Hey there! Welcome to my first post!
For anyone who knows me, you know that I am not an "open book" kind of person, but you also know that after graduation, I will be leaving the States behind to live in South America for 27 months.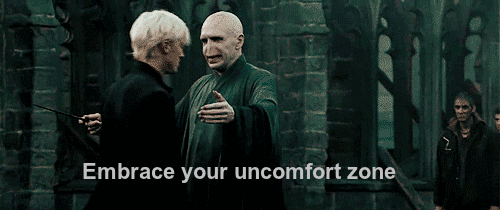 Over the next three years I will be challenged daily by my Peace Corps service. However, I want to challenge myself outside of my occupation, and that is where this blog, Peace of Guyana, comes in! I have neither considered myself a strong writer, nor have I ever used writing to express myself. But, here I am trying something new and out of my comfort zone. Let's see how this goes!
First, I thought we could ease into my first blog ever with some "fun" facts about me.
I am a senior at Bradley University, and in May, I will be graduating with a B.S. in Health Science with minors in International Studies and Health.

Me and my cute grandma!

My grandma is my favorite person in world and the funniest travel buddy!

I am obsessed with sloths. They are about the only living thing that I get emotional over. 

After the Peace Corps I want to continue school to become a physical therapist.

My favorite movies include Step Brother, Forest Gump, and White Chicks, and I love binge watching Grey's Anatomy, Parks & Rec, That's 70's Show, and Game of Thrones.
Now that I shared the most basic knowledge about myself, I'll provide some background info. Put simply, I like to say I am from Central Illinois. A broad statement right? Well, I lived Mahomet, IL, until I was 11 years old, and then moved to Danville, IL, where I lived
 until I graduated high school. At seven my grandpa died of cancer, and my parents divorced when I was nine. What a sob story, am I right? Well from then on, it hasn't been rainbows and butterflies, but since I am still getting used this "sharing your feelings on a blog" thing, I'm not quite ready to share those aspects of my life yet. 
I would like to mention that not every moment in life has been sad and traumatic. In fact, I am very fortunate to have had the opportunities and experiences put before me thus far (a.k.a. the Peace Corps). I honestly have to thank the influential and inspiring teachers I had at Danville High School for impressing upon me the aspirations and goals I have right now. Without them, I would not have been recommended to be in AP classes, attend Bradley University, study Health Science, or pursue the Peace Corps. Although I do not go back to Danville as much as I should, I will always appreciate the people and experiences I've had there, and it will always be home to me! Go Vikings! 😁
During my time at Bradley, I have also had just as many influential professors and alumni advisors. I have been fortunate enough that they have now impacted my post-graduation path. They have helped me take my aspirations from high school and shaped and prepared me to obtain these goals after college. I have learned valuable skills, and I am ready to use them during my service. All of which I had to convince the Peace Corps I had. 
My last (and most momentous) influence on joining the Peace Corps was serving three terms with AmeriCorps at Easter Seals Wisconsin (ESW) Camps.
During summer 2016 and 2017, I left Central Illinois behind for the woods in Wisconsin Dells, WI, where I fell in love with camp. During the first summer, I served as a Respite Apprentice (i.e. a camp counselor) at Camp Wawbeek. My experience that summer was so life-changing that I re-applied for the next summer as the AmeriCorps Aquatics Specialist! My time with AmeriCorps inspired me to seek out similar opportunities for the future, and that is how I started considering the Peace Corps for my post-graduation plans. Before returning for my second term with AmeriCorps, I spent my junior year researching, pursuing, and preparing the Peace Corps application. I applied so early, that I was fortunate to recieve an interview while at my second summer of camp!
Although I am sad I cannot return to camp for a third summer, I know this next path I am pursuing will provide me with lasting memories, new friends, and new experiences! So stay tuned because . . .